...I know, it's hard. I myself am a sucker for milk tea and chocolate drink. But, let's face it, (too much) sugar is bad. But, let's face it still, there are always healthier, more organic options out there. We just need to think, and think, and think even harder, before we drink.
And when you're ready to take a step towards cutting down your sugar intake, then read on  to find out which sugary drinks to clear out from your refrigerator.
Good luck! 🙂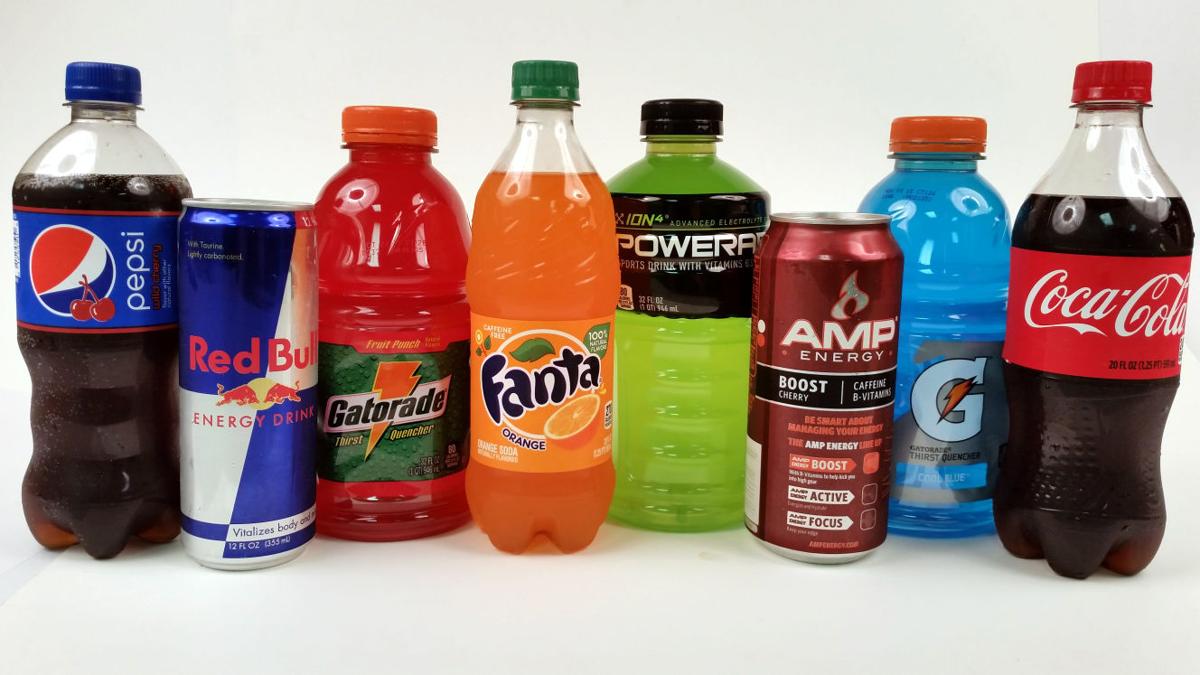 ...And I am now a Yin Yoga teacher, too!
I know, it's been a long while since my last post. 🙁
Work, yoga classes,  - and Netflix. That's what happened. But I'm back, and hopefully, I get to do this regularly again!
Read more about some of my musings on the Mindfulness Yin Yoga Teacher Training I just completed.
Namaste! Don't forget to breathe, smile, and be grateful always.
How to Choose your Yoga Mat
Looking at buying a yoga mat or upgrading your old one?  Reviews.com made it easier for you to trim down your options. They conducted surveys, consultations with professionals, and downward dog-tested several mats and came out with the top 10. Read on for more.
Haven't been practicing as much as I wanted to lately. I'm blaming it on the weather - and work, of course. 😛
But seriously, I should just wake up earlier than usual (but the weather....it's cool, and gloomy, and the bed doesn't want to part ways with me). Mind over matter. We can do this!
Just showing this baby some much-needed love and attention.It's been a while and I know I should be posting more regularly.
A few days ago, I got a PM on Instagram from someone saying she found my site, which led her to my IG, because she has been wanting to practice yoga for a long time and she had been looking for a studio near her.
And so, I'm back, sort of, because I feel guilty for not committing to this website, because, that is exactly why I put this up - that I may be able to share the gift of yoga through this medium. Someone just might need it.
Hopefully, I can get to do more videos of short flows which can be useful whichever level you are in, and whatever background you have.
It's a struggle - juggling full time work, teaching, and practicing - but if there is even just one person I can inspire and motivate to make the time for himself/herself, so that he/she is able to do more and be more to others, then all the sacrifices are worth it. 
Meditation seems to
be a big word, especially for beginners. It conjures images of sitting for hours and not thinking about anything. It was the same for me.
But did you know that there are many ways to meditate. You can do it sitting down, standing up, lying down, even when you are walking. You can meditate for as short or as long as you are able.
And to say that the benefits are priceless, is an understatement.
Read on for more tips on how to meditate.
My headstand is years in the making. Though no journey is the same, what is important is that you build from the ground up. Set the foundation. Stay committed. See it through.
Read on for more of my headstand - and life - musings.
I have started compiling yoga studios and communities in the Philippines, starting off with Metro Manila, hopefully to help you in your yoga journey (studio hopping activities). Feel free to email or contact me if I missed out any studio or if you have corrections on the published information. I would be more than happy to update it!
Please check out the Blog section for the directory.
Mixing my two loves, dancing and yoga. Here's my first yoga dance (or yogance, as popularized by @cuchira), freeflowing to a version of Beyonce's Crazy in Love.
Looking forward to move some more! Actually thinking of bringing this into my yoga classes too!
Aaaah, plank. How do I love thee? Let me count the ways.
I love thee to the depth of my navel and breadth of my shoulders and height of my upper back muscles. My heels can reach for an imaginary wall, when feeling out of sight. Haha.
But really, this pose is so beautiful, I can almost cry. I mean, who doesn't love engaging your arms, back, stomach, thighs while kicking your heels back, trying not to hike your shoulders up towards your ears or tensing your neck. And trying to look so effortless in all that struggle. And oh, yes, while breathing through it all.
I know you're curious and excited to do this pose, so check out the Tutorials section to know more.
Tutorial: Downward facing dog
Yippie! Ticked this off my to-do list for the site...
I've always appreciated the tutorial photos I see on Instagram and the net, and now that I finally have my own platform, I am hoping somebody would find this useful, too.
For my version, I just want to keep it straightforward, so I'm labeling it following my website theme of Vina Says: YES and NO.
I know I still have a lot to learn - with the postures, my teaching, even with the creativity part, but I got to start somewhere - everybody does. 🙂
For my first tutorial, I chose Adho mukha svanasana or Downward facing dog. It is probably one of the more popular yoga postures, and one that I still have a love/hate relationship with. Although, I could say it's more love now, especially if I have the right type of yoga mat (aha, prelude to another project, but I digress).
And so, may I present to you my first Say Yes: Downward Facing Dog edition. More details in Tutorials section.
Y  E  S
 vs.
N  O
Does it really matter what time of the day you do it?
Personally, I prefer doing it (of course I'm referring to yoga practice or exercise :P) in the morning, since, a. I am more of a morning person, b. it sets the tone and gets me ready for the rest of my day, c. I just want to get it out of the way already, and, d. I am usually tired after work and would rather rest.
The only con for me is that the body is still stiff and not as flexible as when one practices later on in the day.
But, as this article suggests, there is no wrong or right answer for this one. It is all about you - your preference, your habits, your personality, your lifestyle.
What DOES matter is your commitment to show up and be fully present on your mat.
Read on for more pros and cons for morning and evening practice.
I am from Bacolod City - loud (but with a lilting tone) and proud. And so, when I was asked to teach there at our Bacolod office last March 14, I did not hesitate.
There is nothing more rewarding than going back to where you came from and giving back to the community that has helped shape you to become who you are today. The thank you's and the words of appreciation from those tired but smiling faces are just a bonus.
Now I really understand why teachers teach, and continue to do so even if it takes away too much of themselves. The exchange of love and energy is unmistakable - addictive, even. I am hooked.
My First Official Yoga Class
My first official class last March 6, 2017 couldn't have been more special, as it was for the Women's Month Celebration at my second home – the company I have been with for almost 20 years now.
Of course, there was some nervousness involved, especially when one of the bosses (someone I've always looked up to and somehow felt intimidated with) joined the class.
In that room, there was no boss, no subordinate – although there was a lot of grunting. We were all students, learning from each other, sharing each other's energy.
They were there, present for me, as I was for them.